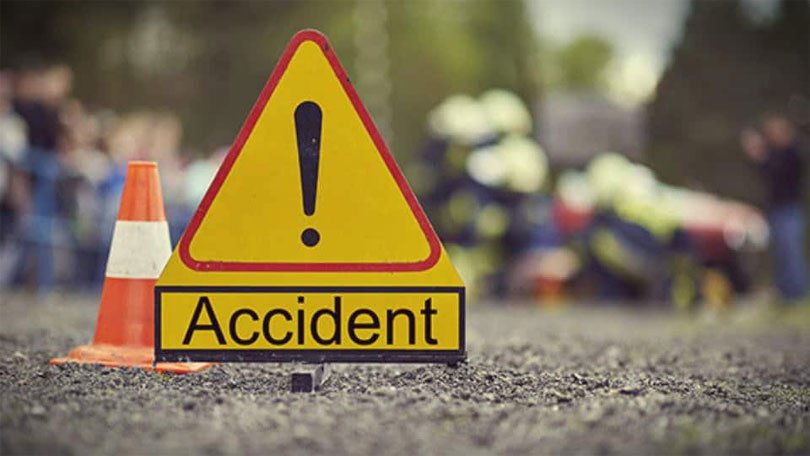 Balewa, July 18
Two persons died on the spot while four others were injured when a container truck crashed in the Thini river of Gharpajhong rural municipality-5 in the Mustang district on Sunday morning.
The goods-laden truck (Ga 1 Kha 6852) felled into the as it was heading towards Dhumba from Thini. A wooden bridge above the river had collapsed as the truck was trying to cross over it.
The deceased have been identified as Chitra Bahadur Shrestha (38) from Gokul Ganga rural municipality-1 in Ramechhap and his spouse Monica Shrestha (26), according to the District Traffic Office's assistant inspector Jeet Bahadur KC.
The injured are Sushi Gharti Magar (22), and Ludra Bahadur Kami (25) of Dhorpatan municipality-2 in Baglung who had reached Mustang for labour. Likewise, the driver's assistant Dinesh Darjee (18) of Jaljala rural municipality-4 and Dawa Sherpa (29) of Khijidemba rural municipality-7 in the Okhaldhunga district have also been injured in the accident and are being treated at the Jomsom District Hospital, Mustang. The injured are out of life-threatening conditions, it is said.
Driver Shiva Ram Thada Magar (36) of Binay Tribeni rural municipality-3 in Nawalparasi is said to be left unhurt in the accident and he presently remains under police control.
The truck was carrying 100 sacks of cement, some plywood planks and 50 iron trusses. It is said the dilapidated wooden bridge could not resist the load and got snapped leading to the fatal accident.