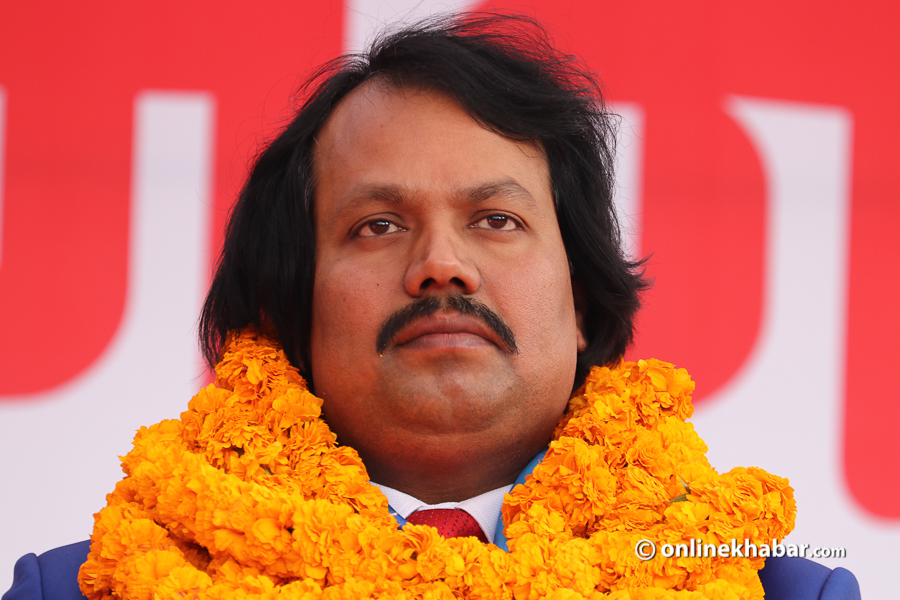 Janakpurdham, April 12
The Janamat Party led by CK Raut, a man who had once launched a secessionist movement demanding a separate state in Nepal's southern plains of Terai, has elected him the party chairman unopposed.
Other officials of the party's central committee, however, were elected by voting during the party's first general convention held in Janakpur recently.
Accordingly, Mohammad Abdul Khan, Basanta Kushbaha, Deepak Kumar Sah and Narendra Prasad Chaudhary have been elected vice-chairpersons. Likewise, Chandan Kumar Singh has been elected the general secretary.
The party claims around 4,500 cadres representing different districts had cast votes in the elections.
Between 2015 and 2019, Raut had led an underground movement calling for the recognition of Madhes as a separate state, but in March 2019, the government had been successful in convincing the party to end that and come into peaceful politics.