Professor D.D. Poudel, the Founder of the Asta-Ja Framework
Asta-Ja Framework:
Asta-Ja is a theoretically grounded grassroots-based planning and management framework for conservation, development, and utilization of natural and human resources.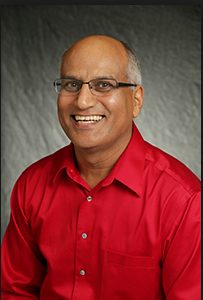 Asta-Ja means eight of the Nepali letter "Ja" [Jal (water), Jamin (land), Jungle (forest), Jadibuti (medicinal and aromatic plants), Janashakti (manpower), Janawar, (animals), Jarajuri (crop plants), and Jalabayu (climate)]. Asta-Ja promotes accelerated economic growth and socio-economic transformation of the nation.
It is a scientific, holistic, systematic, self-reliant, and multidisciplinary framework for the conservation, development, and utilization of Asta-Ja resources. The eight elements of the Asta-Ja system are very intricately linked and strongly connected.
Hence, it is important to have sustainable conservation and development of each of the eight elements of Asta-Ja for better functioning of the entire system.
Asta-Ja Framework emphasizes community capacity-building, self-reliant, and national, regional, and local level planning and development of environmental and natural resources for socio-economic transformation of the nation.
Asta-Ja that constitute human and natural resources is the backbone of Nepal's economy.
Therefore, the best governance of Asta-Ja is the ultimate goal of a government.
Nepalese Society:
Nepalese society is the product of thousands of years of the practice of Hindu and Buddhist religions.
The teaching of these two religions guide Nepalese cognitive and behavioral orientations, perceptions and the interpretation of outside world, the socio-situational placements, and philosophy of life and deaths.
The concepts such as spirituality, universe, desire, greed, possession, wealth, wisdom, peace, humanity, self-respect, soul, knowledge, and governance are the centerpieces of these religious teachings.
Over the millennia, the modern country of Nepal has been ruled by many kings and rulers coming from different ancestries and backgrounds. Mandev I (464 AD – 491 AD), the great warrior king of Nepal, stretched the boundary of Nepal to Himalaya in north, Koshi region to the east, and Gandak region to the west.
After several kings following Mandev I, a great Nepalese Hero, King Amshuverma (605 AD – 629 AD), ruled the nation.
King Amshuverma improved the governance, developed agriculture and industry, introduced social reform, and continued the expansion of the nation far and wide.
He established an excellent relationship with Tibet and China.
His period is known as the "Golden Age" of Nepal. However, such a glorious moment for Nepal did not last long.
As the central government of Nepal became weaker and weaker due to infighting and other reasons, especially from the ninth to the 13th Century, the breaking away of the nation and the emergence of more and more new independent states within the Nepalese territory occurred.
A few examples of the new independent states that emerged within Nepalese territory during that time include Tirahut in the east, Khas state in Karnali region, and Shah States in Gandak region.
During its glorious days, the Khas state expanded up to the Trisuli River in the east, Sutluj River to the west, Ganga's flat land to the south and to the origin of Brahmaputra to the north.
However, it also broke into 22 states known as "Baise Rajyas" by the beginning of the 15th Century. Similarly, there were 24 small states in Gandak region known as "Chaubise Rajyas" by the end of the 17th Century.
Uniting the Principalities:
Although East India Company was involved primarily on trade in India since 1612 AD, it began its rule in India following the battle of Plassey in 1757 AD, resulting the conquest of Bengal.
Then, the Company began the expansion of its territorial empire. Within the next 40-50 years, the British had secured almost whole India except the northern region.
The British were increasing their presence in the north including in Kathmandu Valley. Malla Kings in Kathmandu were quite friendly to the British and were involved with them in trade.
While the British were penetrating into Nepal through the friendly gestures of the Malla kings, King Prithvi Narayan Shah in Gorkha, the most visionary and courageous leader of Nepal, foresaw and concluded that British may eventually occupy Nepal and merge it into British India if the small states in Nepal were not consolidated and united.
Despite being the king of a poor and a small state in the mid-hill region of Nepal, King Prithvi boldly launched the ambitious campaign for the unification of Nepal.
The Gorkha army fought several battles and eventually conquered the Kathmandu Valley in 1769 AD and established modern Nepal with capital city in Kathmandu shortly thereafter. King Prithvi Narayan Shah sealed the border with British India and did not allow any British to come and stay in Nepal.
He continued expansion of Nepalese territory. He emphasized the principles of non-alignment, national independence, and sovereignty.
The national expansion campaign continued even after King Prithvi. Nepal's territory expanded to Tista in the east and Kangra in the west. Large stretch of current northern Indian flat areas in southern Nepal was under Nepal.
War with China and British India:
After the formation of Modern Nepal by King Prithvi Narayan Shah, Nepal had been in full-fledged war with both of its neighbours, China and India.
The Nepal-Tibet conflict that begin in 1789 AD following the beating up and harassment of Nepalese merchants in Tibet culminated in to Nepal-China war in 1792 AD.
The Chinese army of 70,000 that came to Tibet in 1791 AD to protect Tibet from Nepal reached the south of Betravati River, near Nuwakot, threatening to capture the capital city of Kathmandu any time.
Since Chinese troops were so close to Kathmandu valley it was wise for Nepal to go into a treaty.
Nepal agreed for the friendly Sino-Nepalese Treaty in 1792 AD. Among various points mentioned in the treaty, one of them is that China will help Nepal defend against any foreign aggression; however, it never happened in reality even during Anglo-Nepal war of 1814-1816 AD that forced Nepal to shrink into current 1/3 of her original territory.
The Anglo-Nepal war that began in 1814 AD and ended in 1816 AD saw the bravery of Nepalese soldiers such as Bir Balabhadra Kuwar who fought Nalapani war with only 600 people consisting of women and children and were able to kill the general of British army of 3000 soldiers.
The British could drive General Bir Balabhadra Kunwar away from the fort only by cutting of water supply to the Nalapani fort. Inscription in a stone by British troop still honors the bravery of Nepal Hero inscribing "in salute to our great opponent General Balabhadra and his brave Gurkhas…" Bhakti Thapa while he was 74 years old led the early morning counter attack on a strong and numerically large British troop.
Amar Sing Thapa, another great Hero, fought against British in the mid-Nepal areas and gave big blow the sophisticated British forces.
As the war was spread too thin in many fronts, it was hard for Nepal to contain these thousands of British troops. While British forces were heading to capture the capital city of Kathmandu, there was no alternative to a treaty. Meanwhile, British India also did not intend fully capture Nepal and wipe it out as Nepal served as a buffer state between China and India.
Therefore, British crafted Sugauli Treaty in 1817 AD and took almost one third of current Nepal's land into India. However, the King of Nepal never signed the treaty.
Following the Sugauli treaty, Nepal was under British control as no foreign people could be hired as advisor by Nepal and no foreign embassies were allowed to be stationed in Nepal.
The monarchy of Nepal was on the sideline because of Rana Rulers from 1847 AD to 1950 AD.
The Rana rulers established good relationship with British and had supported the First and the Second World War by sending over one hundred thousand Nepalese in each war recruited as Gurkha soldiers.
Following India's Independence from British rule in 1947, people's movement against Rana regime also started in Nepal.
The movement was against the Rana rulers, as British left India the Indians wanted to get rid of Ranas in Nepal who supported the British. King Tribhuvan also wanted to get rid of Ranas; therefore, he flew to New Delhi and stayed there for a year and people's protest continued in Nepal. Ranas collapsed due to intense pressure from both inside and outside.
The Nepal-India Friendship Treaty 1950:
The Nepal-India Friendship Treaty of 1950 whether explicitly or through the subsequent exchanges of letters has many provisions that are against Nepal's sovereignty and independence.
The 1950 treaty had several provisions, which were direct blow to Nepal's national independence and sovereignty.
Some of these provisions include 1) Nepal's restriction on the imports of arms and ammunition from third countries, 2) restriction on the hiring of foreign advisors from third countries, 3) provisions for the residence and the ownership of property by Indians (large population) in Nepal, and 4) setting up of India and Nepal joint military checkpoints in Nepal-Tibet border.
India's direct involvement on Nepal's security issue was a major concern.
As Nepal's socio-political conditions including its foreign relationship and exposures, democratic exercises, education level, and values and norms as an independent and sovereign nation have strengthened and consolidated so much after crafting the 1950 treaty, Nepalese like to see the treaty either cancelled or revised based on an equal footing.
However, the attitude and mind-set of India towards Nepal unfortunately still remains the same.
Because of this Indian mind-set of viewing Nepal as something like one of India's protectorate states instead of accepting and respecting Nepal as an independent and sovereign state has culminated into unpleasant conflicts on Nepal-India relationship.
Examples of such a bad relationship include India rejecting the Peace Zone proposal put forwarded by King Birendra, India strongly protesting the proposal of the importation of air defense system by King Birendra in 1989, India imposing the 13-month long devastating economic blockade in 1989, the 2015 economic blockade, and India claiming Nepalese territory of Kalapani, Lipulek, and Limpiyadhura.
With globalization and emphasis on regional policies for resource development and utilization as well as for economic development, foreign pressures to Nepal is mounting every year.
Since Nepal has historically gone through the unique cycle of making, breaking and then making, it is important for to understand how tenuous thread of national unity the Nepalese are bound with. Nepal is currently passing through an extremely critical stage in its history.
A major challenge for the Nepalese is safeguarding democracy, human rights, and people's supremacy.