Professor D.D. Poudel
The Founder of the Asta-Ja Framework
Asta-Ja Framework:
Asta-Ja is a theoretically grounded grassroots-based planning and management framework for conservation, development, and utilization of natural and human resources.
Asta-Ja means eight of the Nepali letter "Ja" [Jal (water), Jamin (land), Jungle (forest), Jadibuti (medicinal and aromatic plants), Janashakti (manpower), Janawar, (animals), Jarajuri (crop plants), and Jalabayu (climate)].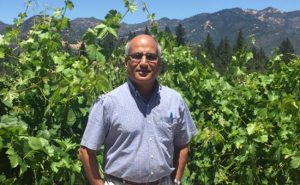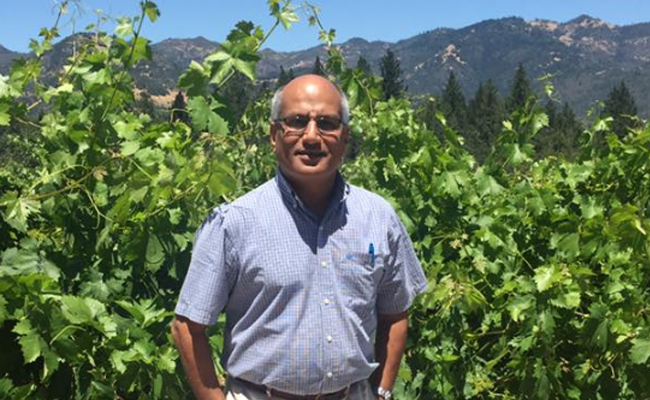 Asta-Ja promotes accelerated economic growth and socio-economic transformation of the nation. It is a scientific, holistic, systematic, self-reliant, and multidisciplinary framework for the conservation, development, and utilization of Asta-Ja resources.
The eight elements of the Asta-Ja system are very intricately linked and strongly connected. Hence, it is important to have sustainable conservation and development of each of the eight elements of Asta-Ja for better functioning of the entire system.
Asta-Ja Framework emphasizes community capacity-building, self-reliant, and national, regional, and local level planning and development of environmental and natural resources for socio-economic transformation of the nation.
Asta-Ja that constitute human and natural resources is the backbone of Nepal's economy. Therefore, the best governance of Asta-Ja is the ultimate goal of a government.
As human resources development does not occur overnight, it is important to plan human resources development considering current and future needs of the country.
It is impossible for a country to develop without the support of skilled, knowledgeable, honest, and hardworking human resources.
Future needs of human resources depend on various developmental works that the country is going to undertake.
Economic progress of a society further increases demand for health and education facilities and services and skilled workers in various sectors including hospitality, industrial, agricultural, transport, and communication.
Nepal is historically struggling with the production of sufficient skilled manpower to meet its developmental and social services need.
Therefore, human resources planning and development should be the highest priority task for the Government of Nepal.
College Education:
In 2016, the total number of college students was reported as 361,077, which was lower by 116,000 compared to 2013.
This decrease in student number may reflect outmigration of Nepalese youths for foreign jobs as well as Nepalese students joining higher education in foreign countries.
Nearly 60,000 students are reportedly leaving for foreign education annually in recent years. Of the total enrollments in 2016, 88.3% were in Bachler program, 11.3% in Master's program, and remaining 0.4% were in advanced master's and Ph.D. programs.
According to CBS Nepal online portal, the total number of student graduates from higher education in 2013/2014 was 58,802, and the number of graduates in Animal Science (15) < Forestry (105) < Agriculture (250) < Law (482) < Engineering (2,050) < Medicine (2,292) < Science and Technology (5,051) < Humanities (11,276) < Management (16,915) < Education (20,366).
About 30% graduates from higher education especially from technical disciplines reportedly leave the country either for foreign jobs or for further study.
The graduation numbers especially in Animal Science and Agriculture are quite troubling as the country's imports of agricultural goods is increasing year after year reaching over $2 billion annually in recent years.
With this level of graduation numbers in agriculture sector coupled with massive outbound of agricultural graduates to foreign countries, the vision of Agriculture Development Strategy (ADS) ( 2015-2035) in making a "Self-reliant, competitive, and inclusive agriculture sector that drives economic growth and contributes to improved livelihoods and food and nutrition security leading to food sovereignty" is technically impossible to realize.
An immediate rethinking in ADS is necessary.
An area of improvement in agriculture and forestry education includes increase in enrollment of female students. Number of female students enrolled in Agriculture, Forestry, Fisheries and Veterinary Science higher education is reported as 31.21%.
Streamlining Nepalese education system so that it comes within the reach of every citizen while advancing to a higher level of education and research is a critical task.
Professional Workforce:
Available literatures suggest that number of technical professionals in Nepal is 16,422 medical doctors, 17,000 engineers, 38,759 staff nurses, 26,518 ANMs, and 3,500 agricultural graduates.
Availability of 0.67 doctors and nurses per 1000 population tells limited medical services available to general population.
Concentration of healthcare facilities in urban areas exacerbates the disparity on healthcare in Nepal.
A high degree of disparity exists among Nepalese population with regard to health services mainly due to remoteness, lack of infrastructure, lack of health services facilities, socio-cultural traditions, and gender relations.
The Future of Work:
Nepal has been aiming for food self-sufficiency since the beginning of its Five-Year planning. However, despite high potential for food self-sufficiency, Nepal has been importing wide range of agricultural products in recent decades.
Major agricultural commodities imported in cereals, fat and edible oil, vegetables, fruits and nuts, animal fodder, oil seeds, coffee, tea and spices, sugar and confectionary, beverages, tobacco, live animal, dairy products, and fish.
In order to substitute agricultural imports and realize food self-sufficiency, it is necessary to ensure adequate irrigation facilities, high yielding varieties, timely availability of necessary agricultural inputs, and appropriate crop production technologies.
Food storage facilities and controlling food losses during storage will also significantly add to food self-sufficiency. Increasingly large number of graduates in Agriculture, Veterinary, Aquaculture, and Forestry will be necessary in order to meet the goal of food self-sufficiency.
Similarly, the development of large hydroelectric projects are necessary to make Nepal self-sufficient in energy.
The construction of hydroelectric projects, roadways, airports, irrigation canals and other construction activities would require a large number of highly skilled engineers and support staff.
Hospitality and management is another sector that will require increasingly large number of skilled workers. Nepal's tourist arrival in 2016 was 753,002.
There were 82,830 tourists for pilgrimage. Nepal's tourism infrastructure in 2016 included 38,242 beds with 120 star and 985 non-star hotels, 3,444 travel agencies, 2,367 trekking agencies, 3,717 tourist guides, and 13,049 trekking guides.
By learning lessons from Thailand, Nepal can attract at least 30 million tourist annually. In order to accommodate 30 million tourists annually, Nepal needs more than 1.5 million beds with about 4,800 star and 39,400 non-star hotels.
There will be a tremendous growth on trekking agencies, including tourist and trekking guides.
Additionally, Nepali communities are highly vulnerable to the impacts of natural disasters such as earthquakes, floods, hurricanes, tornadoes, landslides or climate change. Increased investment on infrastructures such as communication system, early warning system, and flood control, evacuation routes, etc., and community capacity building is necessary for developing resilient communities against natural disasters and climate change impacts.
Three Hundred Thousand Nepal Army:
The Nepalese Army consists of about 96,000 strong army. Nepal Army has a very high reputation in serving the world through UN Peace Keeping Force for several decades.
In the meantime, Nepal Army's involvement in infrastructure development such as the construction of over a dozen sections of highways in remote and most difficult areas, including the 81.8 km Nijgadh-Kathmandu Fast Track, is highly commendable.
Nepal Army is providing its superb service in the protection of a dozen of the 22 Protected Areas/National Reserves, repairs and renovations of schools, construction of bridges, providing community medical services, and active involvement in natural disasters rescue and rehabilitation works.
While country's rugged terrain has always been a challenge for border security and surveillance for the limited number of army, increasing border issues in recent years with India and China necessitates more presence of the army personnel in the conflict areas.
In addition, the frequency and magnitude of natural disasters in the country is increasing due to climate change impacts and other factors. These disasters such as flood, earthquake, GLOF, wildfires, and landslides demand increased involvement of army personnel in rescue and rehabilitation work.
Additionally, there is an increasing need for catering social services such as healthcare in the rural areas.
In addition, the Government of Nepal needs to complete several large-scale infrastructural development projects in a timely manner to support its economic growth and fast-paced socio-economic transformation.
Infrastructural development such as construction of roads, airports, irrigation canals, ropeways, hydropower stations, and the establishment of agro-industries incur heavy expenditures.
However, such projects directly influence local communities through employment opportunities, transportation, market access, and production of goods and services. Unprecedented delay on the completion of construction projects has become a major problem in Nepal.
Along with some administrative hurdles, rampant corruption, impunity, political malpractices, negligence, and construction syndicates are responsible for delayed completion of construction projects.
Establishment of Nepal Army Corps of Engineers for construction, supervision, and the maintenance of large construction projects will expedite infrastructural development in Nepal.
Such projects may include large hydropower, transportation, bridges, reservoirs, irrigation, mining and extractions, flood control, civil aviation, or diversion dams.
Private sector can be involved in medium to small size projects. The practice of involving army in developmental activities is not a new one.
Involvement of Iranian army in literacy program for decades or the frequent engagement of Indian army in infrastructural development works are just a few examples besides a long history of the involvement of Nepal Army in various developmental works in the country.
The introduction of the ISDP (the Integrated Security and Development Program initiated in 2001) in Nepal demonstrate the fact that the concept of Nepal Army Corps of Engineers is very realistic.
The Government of Nepal should increase the number of Nepal Army to at least 300,000 and engage the army heavily in border protection, infrastructural development, natural disasters rescue and rehabilitation, community resiliency, social services, and economic growth.
This proposed 300,000 army is a very logical and rational number.
Depending on population size, need for the army personnel and other factors, countries across the world have different proportions of their number of army and the population.
For example, per 1000 population North Korea has 57.59 army, Singapore 38.46, Israel 25.42, Maldives 17.23, Switzerland 14.66, Bhutan 10.74, Sri Lanka 10.19, Russia 10.15, USA 5.22 and India 2.78. Nepal currently has about 3.31 army personnel per 1000 population, which is much lower compared to many other smaller countries.
By having three hundred thousand army, Nepal Army will have about 10 army personnel per 1000 population, which is not off from the army to population ratios that many smaller countries have maintained.
It is important to keep in mind that building a developmental military workforce does not occur overnight. Strategic planning, education, military workforce development, and engagement is necessary.
We should be expecting many army cadres enrolled in regular classes in various universities and colleges across the nation in diverse disciplines including engineering, medicine, agriculture, forestry, Information Technology, computer science, political science, economics, finance, education, environmental science and others.
Entrepreneurship development and integration of Nepalese economy to global economy is necessary for economic growth and fast-paced socio-economic transformation of Nepal.
In this context, development of highly capable human resources equipped with necessary knowledge and skills, attitude, morals, motivation, and perseverance and sustainable conservation, development, and utilization of Asta-Ja resources is necessary.
Human resources is the most important element for national development and socio-economic transformation of a society.