Professor D.D. Poudel, the Founder of the Asta-Ja Framework
Asta-Ja Framework: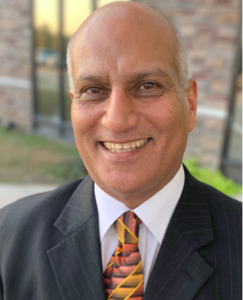 Asta-Ja is a theoretically grounded grassroots-based planning and management framework for conservation, development, and utilization of natural and human resources. Asta-Ja means eight of the Nepali letter "Ja" [Jal (water), Jamin (land), Jungle (forest), Jadibuti (medicinal and aromatic plants), Janashakti (manpower), Janawar, (animals), Jarajuri (crop plants), and Jalabayu (climate)].
Asta-Ja promotes accelerated economic growth and socio-economic transformation of the nation. It is a scientific, holistic, systematic, self-reliant, and multidisciplinary framework for the conservation, development, and utilization of Asta-Ja resources.
The eight elements of the Asta-Ja system are very intricately linked and strongly connected.
Hence, it is important to have sustainable conservation and development of each of the eight elements of Asta-Ja for better functioning of the entire system.
Asta-Ja Framework emphasizes community capacity building, self-reliant, and national, regional, and local level planning and development of environmental and natural resources for socio-economic transformation of the nation.
Asta-Ja that constitute human and natural resources is the backbone of Nepal's economy. Therefore, the best governance of Asta-Ja is the ultimate goal of a government.
Human resource is the most critical element for the best utilization of natural resources and economic development of a country. Geographic distribution of a country's population, population density, population growth rate, income distribution, dependency ratio, fertility rate, mortality rate, literacy rate, and child mortality rate are some of the key measures of human resources.
Presence of a population in the locality determines specific relationship and linkages between the human population, natural resources and environment.
Migration is one of the key human resource parameters that need a thorough understanding and consideration while planning and development of human and natural resources and physical infrastructure.
Some of the major factors associated with the internal migration and emigration of Nepalese population are discussed below.
Gurkha Recruitment and Indian Tea Estates:
Hundreds of thousands of Nepalese fought the First World War and the Second World War for Britain and its allies. Some of these soldiers and those recruited after the Wars in British Army and in Indian Army settled in India and other places such as Britain and Hong Kong.
In addition, many Nepalese were also attracted by Indian tea estates in Darjeeling, Assam and other areas. A large section of Nepalese working on these estates settled permanently in India.
Eradication of Malaria:
The eradication of Malaria in 1960s played a major role in the internal migration in Nepal. People living in villages, which were located on the hilltops or high slope areas, left for Besi areas close to their major agricultural lands once the fear of malaria was over.
Besi areas are located in the valleys and in flat alluvial terraces where better agricultural lands are available.
The eradication of Malaria also opened up the Madesh and Terai regions for internal migration. Massive migration of people from mid-hill region to the Inner Terai and Terai regions occurred following the eradication of Malaria.
Land, Road and Market Access:
Nepal's rugged terrain, lack of suitable land for agricultural production especially in the high hill and Himalayan region, and lack of infrastructure and markets have always motivated local people to leave their ancestral places and migrate to new areas with better land availability and an access to road and markets.
Until not too long ago, people from high altitude regions used to visit mid-hill region for cereals and other food items often exchanging these items with salt and other products such as jimbu and hing.
Similarly, people from mid-hill region used to walk for days to Terai region (e.g. Thori town in the border area from Tanahu, Lamjung, and Gorkha districts) for much needed salt, kerosene oil, sugar, tea and iron plates for household use on annual basis until the construction of Prithvi Highway connecting Kathmandu to Pokhara.
Several towns that emerged along the highway now serve the region with household supplies. With population increase, land holding size per household became smaller and smaller and people started looking for alternative locations with land availability.
Large number of families from mid-hill region migrated to Terai region.
Pull factors such as markets, transportation, land, hospitals, schools, colleges, and infrastructure are responsible for these migrations.
Maoist War:
The 10-year long deadly Maoist war that started in 1996 caused unprecedented displacement of people from rural areas.
This resulted in massive and rapid growth of cities and urban centers with very poor planning and development.
Construction of houses without proper urban planning has resulted in congested cities and urban centers.
Large acreage of agricultural lands in the rural areas are abandoned.
Madesh Movement:
The Madesh Movement which was led by several regional and ethnicity-based political parties in Terai following the promulgation of Interim Constitution of Nepal in 2008 and the protests and violence after the second CA Election in 2013 and the promulgation of Nepal Constitution 2015 has unfortunately disturbed the harmony between Pahadiya people and the Madeshi people in Terai.
This conflict forced internal migration of some Pahadiya people to hill region, leaving their ancestral property in Terai. Pahadiya people who left the Terai region have moved to Kathmandu and other big cities in the mid-hill region along with the cities and town located along the East-West Highway.
Ethnic voices have dominated Nepalese politics after the collapse of the 1990 Constitution.
Climate Change Impacts:
Drying springs due to climate change impact and other anthropogenic reasons have also triggered massive internal migration in the country.
Many villagers have left their ancestral villages due to drying water sources.
Several research reports suggest that 15-30% of water sources have dried out in the past 10-20 years in the mid-hill region of Nepal.
More than 70 percent of water sources have reduced flow in the past 20 years.
Foreign Education and Jobs:
Before 1990, many Nepalese students used to go to foreign countries through various scholarships programs and cultural exchanges.
These students used to return home after the completion of their degrees and join the workforce in Nepal.
However, once the globalization began in early 1990s this pattern changed. Countries such as USA, Canada, and Australia started Permanent Residency program for educated and capable individuals.
Nepalese students who received higher education in these countries could seek Permanent Residency.
India has always been a destination country for both educated and non-educated workforce for emigration from Nepal.
Various working and business visas issued by many countries such as Japan, China, Singapore, Thailand, Hong Kong and other countries have also played a major role in the emigration of Nepalese people.
Currently, over 400,000 Nepalese students are getting higher education in foreign countries. Most Nepalese students in Canada, USA, and Australia would prefer to stay permanently in these countries after their graduation.
If all students pursuing higher education in foreign countries currently stay in these countries permanently, it will be like making two mid-hill districts of Tanahu and Lamjung empty. A significant number of Nepalese medical professionals have migrated out to developed countries for jobs.
Diversity Visas:
While the USA launched Diversity Visa Program through Immigration Act in 1990 with a view of promoting immigration to the United States from underrepresented countries, Canada, Australia and other nations also launched their Permanent Residency programs to attract immigrants from other countries.
The diversity visas to the United States originally started with a limit of 55,000 visas per year, which is reduced to 50,000 per year since year 2000. In recent years, Nepal belongs to one of the top most countries in the number of Diversity Visa application and the recipient.
In 2015, Nepal received the largest number of Diversity Visas (3,370) followed by Egypt (2,890), the Democratic Republic of Congo (2,596), Ethiopia (2,507), and Iran (2,377).
In 2018, Nepal (4,097) received slightly lower number of Diversity Visas compared to Uzbekistan (4,494), Ukraine (4,478), and Sierra Leone (1,790). A total of 30,665 US Diversity Visas were issued to Nepalese from 2008 to 2018.
This population by itself is more than one and half times the population of Manang and Mustang districts.
If we assume a family of three associated with each visa, it becomes the size of the population of Dolpa and Mugu districts. In addition, Canada has also been a destination for Permanent Residency for Nepalese.
According to 2016 Census of Canada, Nepalese Canadian population was 14,385. Similarly, a total 94,470 Nepal-born people are living in Australia, which constitutes 0.4% of Australia's total population. More than 50,000 Nepal-born people are also living in United Kingdom.
Although Nepal is a landlocked country characterized by less number of roads, rugged terrain, high mountains and largely unpassable Himalayas in the north and appears that the Nepalese population is a bit more static than the population in other countries, it is not true.
Nepalese population is quite dynamic.
Both the internal and outmigration among Nepalese population is a long phenomenon.
We can find Brahmin-Kshytri, Janajatis, and many ethnic communities spread all over the mid-hill region and plain areas of the country.
The internal migration and emigration both have serious consequences and implications on the Nepalese society including local, regional and national economy, infrastructural development, education, health services, resource utilization, governance, and at the level of household structures and individuals.
It is important to understand and consider population migration while devising developmental strategies for infrastructural and resources conservation and development and socio-economic transformation of the society.