–D. D. Poudel, The Founder of the Asta-Ja Framework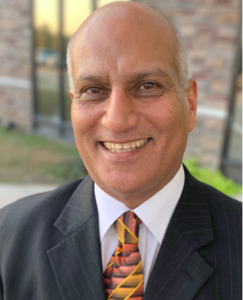 Asta-Ja Framework:
Asta-Ja is a theoretically grounded grassroots-based planning and management framework for conservation, development, and utilization of natural and human resources. Asta-Ja means eight of the Nepali letter "Ja" [Jal (water), Jamin (land), Jungle (forest), Jadibuti (medicinal and aromatic plants), Janashakti (manpower), Janawar, (animals), Jarajuri (crop plants), and Jalabayu (climate)].
Asta-Ja promotes accelerated economic growth and socio-economic transformation of the nation. It is a scientific, holistic, systematic, self-reliant, and multidisciplinary framework for the conservation, development, and utilization of Asta-Ja resources. The eight elements of the Asta-Ja system are very intricately linked and strongly connected. Hence, it is important to have sustainable conservation and development of each of the eight elements of Asta-Ja for better functioning of the entire system.
Asta-Ja Framework emphasizes community capacity-building, self-reliant, and national, regional, and local level planning and development of environmental and natural resources for socio-economic transformation of the nation. Asta-Ja is the backbone of Nepal's economy. Therefore, the best governance of Asta-Ja should be the ultimate goal of the Government of Nepal.
Infrastructural Development:
Infrastructural development is necessary for the best utilization and development of natural resources. For example, appropriate road networks, power supplies, irrigation, storage facilities and efficient fertilizer supply chains are necessary for the best utilization of agricultural lands for commercial crop production. Similarly, roadways, air links, good hotels and hospital facilities are necessary for tourism development.
Industries are necessary for the best utilization of raw materials coming from agricultural lands, forests or earth. Increased production of goods and services help generating revenues which can go back to infrastructural development.
Thus, there is a positive feedback loop between infrastructural development and the production of goods and services.
Therefore, it is necessary to have priorities on both the infrastructural development and the production of goods and services for the best utilization and development of natural resources and economic development.
Old infrastructure may have to be upgraded, dismantled and replaced with new ones or kept maintained. Necessity for new and better infrastructure emerges with the level of economic development and population growth. Therefore, policy makers, development agencies, and political leaders of a country should always be careful in the prioritization of governmental activities in balancing infrastructural development and the production of goods and services.
However, in the context of Nepal the balance of governmental activities between infrastructural development and the production of goods and services has been badly disturbed especially over the past 30 years.
National planning in Nepal began by establishing Planning Commission in 1956 following the proclamation stating "the necessity of a five-year plan for Nepal for attaining national self-sufficiency and establishing a welfare state" from His Majesty King Mahendra Bir Bikram Shah Dev on October 9, 1955.
With the launch of the First Five-Year Plan (1956-1961) in 1956, Nepal has implemented nine Five-Year Plan and five Three-Year Plans in past 60 years. Nepal is currently implementing the 15th Five-Year Plan (2020-2024). Nepal has set her target of graduating from the Least Developed Countries (LDCs) status by 2022, and achieving the status of middle-income countries by 2030 and that of developed country by 2040.
Developmental speed of the country must catch up with this timeline by balancing both infrastructural development and production of goods and services. In this context, lessons learned from the implementation of earlier Five-Year and Three-Year Plans becomes necessary.
Since the Sixth Five-Year Plan (1980-1984) and the Seventh Five-Year Plan (1985-1990) had similar objectives of increasing production, providing productive employment opportunities, and meeting the basic needs of the people, which the country is still struggling with, it is important to look into these Plans and learn lesions from them.
The Sixth and the Seventh Five-Year Plans:
A quote from the Seventh Five-Year Plan (1985-1990), "To achieve the development objectives of the Seventh Plan, investment and efforts will have to be devoted to two directions simultaneously.
The first direction is to help utilize to the full extent the infrastructures already created and to concentrate investment on programmes that are likely to boost production without undue loss of time." elucidates that a balance between the infrastructural development and the production of goods and services was envisioned by the national planners as early as 35 years ago.
This quote may also imply that Nepal was focusing more on agricultural and industrial growth in 1980s as opposed to infrastructural development. It may also imply that the national planners were seeking self-reliant economic development of the country. While creation of infrastructure is an investment, its utilization is the return.
The Seventh Five-Year Plan witnessed political revolution in the country, throwing away the partyless Panchayat System and the introduction of Multiparty System in 1990.
The main objectives of the Sixth Plan (1980-1984) were to achieve higher growth rate in production, increase productive employment, and fulfill minimum basic needs of people (more food grains, more fuel, drinking water supply, basic health facilities; primary, vocational, and adult education; minimum transport facilities).
High priorities were given to agriculture, cottage and small-scale industries, export trade and tourism, conservation of natural resources, and full utilization of already created infrastructure. As a result of this strategy, the Sixth Fiver Year Plan (1980-1984) period experienced an admirable industrial growth in the country.
While the average industrial growth during the Fifth Five Year Plan (1975-1979) was 7.3%, the Sixth Five Year Plan had an average industrial growth of about 10.3%. The planners acknowledged the completion of the Kulekhani Hydro Power in FY 1981 and the Devighat Hydro Power in FY 1983 for this commendable industrial growth. This is a clear example for the timely completion of developmental projects and the realization of economic growth and employment in the country.
Of the total development expenditure of Rs. 21.75 billion for the Sixth Plan, 30.4% was allocated to agriculture, irrigation and forest; 25% to industry, mining and electricity; 19.4% to transport and communication; 23.7% to social services; and remaining 0.70% as miscellaneous.
Unfortunately, the industrial growth achieved by Nepal during the Fifth and the Sixth Plan collapsed by the end of 1990s due to privatization or the closures of over three dozen large industries in the name of structural reform by the subsequent governments after the dawn of multiparty democracy following the 1990 political revolution in the country.
Technical Manpower has always been a big shortage in Nepal. In the beginning of the Sixth Five Year Plan there was about 20,000 technical manpower in the country. With additional requirement of 19,487 technical manpower during the Sixth Plan, the total requirement of technical manpower at the end of the Sixth Plan (1984-85) was projected at 39,472.
The increasing industrial growth, agricultural advancement, medical services, and other infrastructural development required large number of technical manpower. A shortfall of 8,788 technical work force was expected at the end of the Sixth Plan.
Therefore, several scholarships and skilled manpower development programs were established in the country, most of them through the Ministry of Education, and many other through diplomatic missions. With the purpose of producing work force with vocational education, "New Education System" was introduced in the country during this plan period. Technical colleges and academic programs were developed across the nation.
Going abroad for higher education through scholarship award was a kind of norm for many students, especially in the technical fields. Unfortunately, this national drive for technical manpower development also crashed due to massive outmigration of skilled and educated citizens for foreign employment following the Maoist War that started in mid 1990s and the lack of employment opportunities in the country.
Agricultural Land and Irrigation:
Available literature tells that currently 28% (i.e. 1.18 million hectare) of the total agricultural land (4.21 million hectare) in Nepal is irrigated. This is not a satisfactory performance. Total irrigated land of Nepal was reported as 198,481 hectare in 1979-80, which had increased to 338,672 hectare by the end of the Sixth Five Year Plan (1980-1984). Large irrigation project such as Bheri-Babai Irrigation Project (51,000 hectare) that started in 1987 is still not completed. This project was expected to provide irrigation facility by 1992. Feasibility study of the Bheri-Babai Irrigation Project was done in 1967.
Similarly, Sikta Irrigation Project, 43,000 hectare, which started in 2004 has only 60% completed so far. Feasibility study of the Sikta Irrigation Project was done in 1980. The Rani Jamara Kulariya Irrigation Project in Kailai (20,300 hectare) which was initiated in 1953 has been developed into National Pride Project with completion year 2023.
Nepal's most National Pride Projects were conceptualized and initiated as long as 30 years ago, which are still not completed largely due to political instabilities, governmental incompetency, and corruption.
As irrigation is one of the major constraints to agricultural development, a highly successful irrigation program is necessary for food self-sufficiency, fighting hunger and malnutrition, and replacement of agricultural imports.
Available literature shows that at least 141,000 hectare of agricultural land has been converted to other land use types such as urban areas and infrastructural development, and about 966,000 hectare cultivated land has been abandoned due to outmigration of people from villages in the past two decades.
Reportedly, seven million Nepalese youths are currently on foreign jobs outside the country.
Appropriate policy measures and land management strategies are urgently needed for better management of the abandoned land in order to maintain land productivity and increasing food production.
Project Development Focusing on Infrastructure and Production:
Issues such as massive corruption, unemployment and outmigration of youths for foreign jobs, large-scale land abandonment, failure of the timely completion of the developmental projects, climate change impacts, environmental degradation, increasing imports of agricultural commodities, and many other socio-economic challenges are demanding the best possible governance of natural resources in the country.
It is important to focus on both the production and infrastructural development. Identifying industries that have competitive advantages, re-establishing the industrial base, developing agriculture, generating employment, and conserving and utilizing natural resources are some of the key strategies that the nation needs to take without any delay for fast-paced and sustainable economic development. It is critical for Federal, Provincial, and Local Governments to balance their developmental activities between production and infrastructural development.
Current expenditures appear highly skewed to uneconomical, unsafe and environmentally dangerous projects such as community roads, viewing towers, travels and tours of the elected officials, purchase of expensive motor vehicles, extra expenses on building renovations, construction of gates, and poorly designed populist developmental projects.
Nepal's total food production in 2016/17 fiscal year was estimated at 9,741,000 MT, which included 5,230,000 MT paddy (rice), 2,320,000 MT maize, 1,841,000 MT wheat, and 306,000 MT millet. Compared to the previous fiscal year 2015/16, total estimated food production and the estimated production of rice, maize, wheat, and millet in 2016/17 increased by 13%, 21.6%, 3.97%, 6%, and 1.26%, respectively. Timely onset of monsoon and timely availability of fertilizers and improved seeds were the primary reasons for this yield increase.
A close look of food production statistics and the fact that more than 4.21 million hectares of agricultural land with very suitable agro-ecology for agricultural production and 69% of total population engaged in agriculture, food self-sufficiency is not a difficult goal to reach. Crop yields can be increased significantly through adequate irrigation facilities, high yielding varieties, timely availability of necessary agricultural inputs, and appropriate crop production technologies.
Food storage facilities and controlling food losses during storage will also significantly add to food self-sufficiency. Various programs including Agricultural Development Strategy (ADS) and initiatives such as the Food Security Action Plan, the Zero Hunger Challenge Initiative 2025, and the Multi-Sector Nutritional Plan will potentially contribute to food self-sufficiency.
As the 2015 Constitution devolves power to Provincial and Local Governments for agricultural and livestock production, it is important for the Federal Government to coordinate these activities across the nation effectively and allocate funds accordingly.
Located between two large countries, India and China, Nepal has great opportunities for production and export of high-value products including organic produce, medicinal and aromatic plant products, bottled drinking water, electricity, and other high-value commodities.
Presence of unique agro-ecological zones, naturally isolated production belts, smallholder and mixed farming production system, and the existence of traditional knowledge for agricultural production favor organic production.
Nepal should consider declaring both the Mountainous and Himalayan regions as organic production belts in the first phase and then whole nation later. Nepal can serve the world as a global refuge for organic agriculture.
Specialty products such as honey, cardamom, tea, coffee, medicinal and aromatic plants, vegetable seeds, flowers, organic meat and dairy, tea, coffee, fresh vegetables, and fruits are some products that possess high potential for organic production and export.
For Nepal, there is no alternative to identifying, focusing, and producing globally competitive industrial products for sustained economic growth and development. These products must be light-weighted, high-tech, valuable and keep global demands.
Some of the examples of such products could be contact lenses – thanks to Dr. Sanduk Ruit for setting up an example by establishing and developing internationally renowned cataract surgery and contact lenses program in Nepal, hearing aids, drones, softwares, microchips, dental braces and retainers, small robots, toys, herbal cosmetics, antioxidants, and spices.
Additional such products may include stone, ceramics, wood and metal sculptures; paintings including thangka; documentaries and movies; and music and songs in which Nepal could establish her competitiveness in global markets.
We need to think out of box, understand and value our ingenuity, and strive for excellence in conserving, utilizing and developing our natural resources while balancing our developmental activities on infrastructure and production of goods and services. In part 4 of this series, the author will discuss the Environmental Impact Assessment (EIA) of natural resource projects.