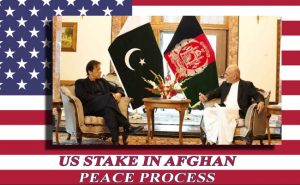 N. P. Upadhyaya; Kathmandu: The Afghanistan peace process which had a grand start on September this year, appears to have decelerated for some political reasons causing strains in Islamabad and Washington.
The head of Afghanistan's High Council National Reconciliation Dr. Abdullah Abdullah while talking with Muhammet Tarhan and Zuhal Demirci of the Turkish news
agency Anadolu, November 22 admitted that "The progress has been slow."
Dr. Abdullah was in Turkey who met with the senior Turkish officials including President Erdogan.
Dr. Abdulla during his talks with the Turkish media hinted that Turkey too has substantial role in the ongoing Afghan peace process which is still going on in the Qatari capital Doha.
However, what type of support Turkey can extend for Afghanistan peace process is though not clear but yet Dr. Abdullah apparently needs Turkish help.
Or it could be that Dr. Abdullah needs Turkish support in that the Turkish President Erdogan of late has almost emerged as the "leader of the Muslim world" though the Saudi Arabian rulers have yet to accept the Turkish leadership.
The Afghan peace negotiator talking to the Turkish media admitted that the recent rise in the attacks against security forces and civilians pose a threat to the peace process.
Dr. Abdullah's visit to Turkey has come close on the heels of the Pakistani Prime Minister Imran Khan's trip to the western neighbor, Afghanistan, as peace talks between Kabul and the Taliban have come to a halt.
High placed Sources believe that the outgoing US President Donald Trump may have secretly sent signals to Islamabad and urged Prime Minister Imran Khan to continue to spread his support as he had been stretching his and the government's good offices to the Afghan peace process since Khan's advent in Pakistan.
News reports citing the US's Democratic party claim that in all likelihood President elect Joe Biden may have himself taken the initiative or through his foreign policy aides to sound Imran Khan at the very personal level to assist him when he assumes the White House office early next year.
This lobby's assumption is that since Biden is not new to Pakistan and Afghanistan, thus he may have hinted Islamabad to play an "important role" in the ongoing peace process.Biden is on record to have said a decade ago that Pakistan was fifty times more important that Afghanistan.
He said this to then Afghan President Hamid Karzai.
In saying so, President elect has now political reasons associated with some compulsions to take Pakistan into highest level of confidence at least as long as permanent peace doesn't prevail in war torn Afghanistan.
To recall, President Donald Trump though exhibited his distance with Islamabad on bilateral matters but yet he sent his special emissaries repeatedly together with General McKenzie to Islamabad to seek Pakistan's tangible support in making the ongoing talks in Doha a success.
Zalmay Khalilzad, as far as regional experts recall, dropped in Islamabad, countless times and sought active support from Islamabad more so from PM Khan to bring in peace in Afghanistan.
Moreover, the newly appointed US envoy to Pakistan, William Todd too is on record to have said that Pakistan is an "essential regional partner" and that Pakistan in effect, he said, has done much to bring the warring factions in Afghanistan together to the negotiating table.
Pakistan to some extent though has differed with Trump on matters of US troop's withdrawal from Afghanistan.
Prime Minister Khan through an article published in the Washington Post sounded President Trump not to opt for a hasty troop's withdrawal from Afghanistan.
In saying so, PM Khan may have hinted that the troops return may create a vacuum in and around Afghanistan and the "declared and the recognized regional spoiler" may pounce upon and destabilize once again Afghanistan there by distancing the peace building efforts.
And who can do or who has the habit to create chaos in the South Asian nations?
Yes. It is India and India alone whose notoriety and cunningness associated with cruelty and brutality has approached the world over.
What India is to South Asian nations, ask the countries who have been reeling under Indian intimidation there by forcing these smaller nations to skulk towards China-the bete noir of India and US both.
China is the direct beneficiary of the US-India defense agreement.
The loss of the US and that of India in this part of the world is China's gain. It is as simple as that.
Back to the story of Afghanistan, the Pakistani Prime Minister Imran Khan's sudden visit to Kabul, where he vowed to "do everything" to help curb violence and push for a ceasefire between the Taliban and Afghan forces.
Remarkably, this is Khan's first ever visit to Afghanistan which has come close on the heels of violence escalating in the conflict ridden Afghanistan which once again threatens the peace talks in Doha that is going between the Afghan government and the Taliban.
The timing of the visit is symbolic in that President Trump is leaving the White House and the new US President will assume the Presidency next year in January.
This visit will send enough signals to Joe Biden that Pakistan will continue to act like a silent but yet a key facilitator and peace maker in the region much the same way as it had extended its backing to the Trump administration in the years in the past.
Khan has made this meaning loaded trip to Kabul just days after Foreign Minister Shah Mohamad Qureshi told the world in clear terms that "Pakistan now has enough proof to declare India as a terrorist State".
Here again the timing of his visit to Kabul if important.
On November 14, Qureshi disclosed to the national media that India was found to have been engaged in destabilizing Pakistan and that all the needed proofs were in the possession of the Pakistani government which were soon to be sent to the world capitals.
According to FM Qureshi, India is a terrorist State in South Asia.
Indian proxy war on Pakistan is now a routine affair. To be modest, the proxy war is going since the very next days of the partition.
Needless to say, Kabul is one of the worst hit capitals in South Asia to have been the "soft" target of the RAW menace-the South Asian plague.
South Asian experts say that India is attacking Pakistan through some bases in Afghanistan that are close to the Pak-Afg. border. The infiltration is through a narrow strip on the side of Afghanistan, experts authenticate.
To be more specific, India is attacking Pakistan through the tribal areas by instigating the Baluchistan insurgents.
And that is why peace in Afghanistan is important to Pakistan and thus the latter needs its border with Afghanistan safe and secured in order to avoid India's massive infiltration of the sort of Kul Bhushan Yadav.
It is this reason which makes Pakistan to reject the HASTY withdrawal of the US troops.
The abrupt withdrawal will for sure create a vacuum to be replaced by the "sick man of South Asia-India" to penetrate.
Peace in Afghanistan is also central for Pakistan to trade with the Central Asian nations through the small strip inside Afghanistan and so a peaceful and stable Afghanistan is certainly is the need of Pakistan.
In order to break the Pakistani trade relations with the Central Asian nation, India is instigating the Baluch rebels by funding/investing millions of dollars
Let's presume that Khan while meeting the Afghan leaders in Kabul must have briefed the India's nefarious activities being conducted inside Pakistan and also may have talked on how and why the hasty complete withdrawal may not be in the larger interest of the people of Afghanistan and other stake holders?
Who will fill in the vacuum is the Pakistani dilemma?
Experts say that Kabul invited PM Khan recalling that it is Khan only in the region who is preferred by the entire stakeholders in Afghanistani peace process.
The participants of the peace process by and large all have made their way to Pakistan to seek suggestions on how to proceed ahead with the peace process in Afghanistan and thus it is Pakistan only, at least for the time being, to have intimacy with the contestants of the peace process.
The US understand this reality.
And this ground certainty will not and should not be missed by Joe Biden when he assumes the US Presidency early next year.
PM Khan was accompanied by FM Shah Mehmood Qureshi, DG Inter-Services Intelligence General Faiz Hameed, Advisor to PM on Commerce Abdul Razzak Dawood and other civil-military officials on the one-day visit to Kabul.
Upon completion of his visit to Kabul, Khan said, "My visit to Kabul was another step towards conveying Pakistan's commitment to peace in Afghanistan," and "I have never believed in military solutions which is why I always believed that in Afghanistan peace will be achieved through political dialogue."
He also added that "After the Afghans, we have the greatest stake in this peace as it will allow for connectivity and trade, bringing prosperity to both Afghans & Pakistanis," he continued.
The Afghani President Ashraf Ghani reiterated his government stands for a "comprehensive political settlement for an enduring peace within the framework of our values".
Most important of it all is that Khan's visit also has come only days after the Pentagon announced that it would reduce the number of U.S. military personnel in Afghanistan from 4,500 to 2,500 by mid-January.
International media opine that "as a former chairman of the U.S. Senate's Foreign Relations Committee and vice president, Joe Biden has been closely involved in Washington's war in Afghanistan and its complex relations with neighboring Pakistan for decades".
Biden has visited Afghanistan during his Vice Presidency in the Obama era.
Haqqani, now a senior fellow at the Hudson Institute think tank in Washington and a former Pak envoy to US, says Joe Biden and his advisers understand the importance of a stable and peaceful Afghanistan.
The former envoy Haqqani also anticipates that Biden's administration will prioritize counterterrorism and extend support for Afghan peace by adopting a pragmatic approach toward neighboring Pakistan.
"We will also continue to work with U.S. for peace in Afghanistan and in the region", so had said PM Khan upon the election of Joe Biden as the next US President in a Tweet.
Michael Kugleman says in his fresh article "View from Washington" published in the Dawn daily on 23 November wherein he says, "No US Presidents has taken office with as much knowledge of Pakistan as Biden.
He has crafted Pakistan focused legislation, made multiple visits, and cultivated deep ties with civilian and military leaders. He has even received the Hilal –i-Pakistan award.
Now it remains to be seen as to how Biden-Khan ties develop in the years ahead.
International observers contend that Khan needs Biden as much as Biden needs Khan. Yet the scale of Pakistani support to the US will depend on the level and the intensity of US love for India in the days ahead in the back drop of the US-India defense agreement signed on October 27, 2020 in Delhi.
Khan-Biden intimacy is a must for both the leaders to keep South Asia in peace and stable.
The message is loud and clear to those whom it concerns. That's all.